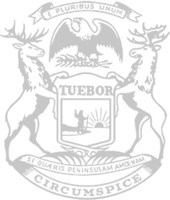 Tisdel Talk: Record school aid will benefit Greater Rochester students
By state Rep. Mark Tisdel
It's a busy but exciting season for families in Greater Rochester, as students, parents, and teachers kick off another school year. In recent years, the Michigan Legislature has regularly approved record budgets for our K-12 schools. The new bipartisan school aid budget is no exception, but the record $19.6 billion plan does make exceptional investments in education.
This year, under the budget my legislative colleagues and I passed and Gov. Gretchen Whitmer signed, every public school district will receive a state foundation grant of $9,150 per student. That's $450 more than last year and over $2,000 more than just a decade ago. The opportunities that come with this significant growth will greatly help our students learn.
In addition to the noteworthy increase in the foundation allowance, the new school budget addresses other major educational needs. Support for at-risk students will rise by $223 million, providing $1,052 per qualifying child — a total of $747.5 million statewide. Special education will also get a boost, bringing funding north of $1.8 billion. On top of the broader support for those existing programs, an extra $52 million is available to address students' learning loss due to school closures and other pandemic-related disruptions.
Additional resources will also strengthen the Great Start Readiness Program, which provides preschool for 4-year-olds from low-income families. The program will now distribute $9,150 per full-day student.
Our budget also invests resources to protect kids' health and safety. State funding for school-based health centers will increase significantly. School mental health initiatives will receive $150 million on a per-pupil basis, and intermediate school districts will receive $50 million to implement the TRAILS mental health program. Existing ISD mental health services will see a $25 million increase. Local schools will be better equipped to keep students safe with $168 million in school safety grants, plus $25 million to support school resource officers. This school safety funding builds on resources allocated earlier this year to help schools pay for risk assessments and high-tech mapping at school facilities.
To ensure the long-term stability of pensions for retired teachers and school employees, our budget deposits more than $1 billion into the Michigan Public School Employees Retirement System (MPSERS) to reduce debt. Educators and support staff invest their time and talent to serve young people, and this additional investment from the state will ensure their retirement benefits are secure.
Incredibly, in addition to all this increased and one-time spending for our schools, our budget retains more than $3 billion for future needs. Economic recession may decrease Michigan's tax revenues, and these extra resources will be available to fill any gaps and safeguard education funding.
Research by public servants at the nonpartisan House Fiscal Agency gives us a good picture of how local Greater Rochester students will benefit directly from our new education budget. All told — between the increased per-student foundation allowance, additional at-risk and special education funding, more career and technical education support, and new resources for school safety and mental health services — Rochester Community School District will receive an estimated $13.4 million more from the state than last year, and Avondale School District will receive an estimated $4.6 million increase.
So, in the Legislature, we have again approved record spending for K-12 education. This bipartisan school budget truly is exceptional. With dedication from local administrators, educators, and staff, our schools can optimize these budgetary investments to benefit Michigan children as they study and succeed.
###
State Rep. Mark Tisdel, R-Rochester Hills, represents the 45th House District, which includes the cities of Rochester and Rochester Hills and part of Oakland Township.
Tisdel Talk is a column published monthly in Community Lifestyles, a local Greater Rochester newspaper.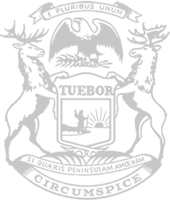 © 2009 - 2023 Michigan House Republicans. All Rights Reserved.
This site is protected by reCAPTCHA and the Google Privacy Policy and Terms of Service apply.