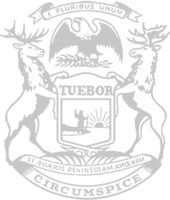 Rep. Huizenga backs plan to ease penalties for vehicle registration offenses
State Rep. Mark Huizenga today supported legislation to decriminalize minor vehicle registration offenses, which passed the House of Representatives with bipartisan support.
"Government should not be a for-profit operation that preys on motorists and recreationists for paperwork errors," said Huizenga, of Walker. "By reclassifying offenses, this plan will maintain the registration system without making criminals out of Michigan residents driving to work or enjoying outdoor activities."
House Bills 4141-4143 and 4150 would reclassify several minor misdemeanors related to vehicle registration requirements as civil infractions. The reclassified offenses include, among others:
Failure to keep a registration certificate with a moped;
Failure to produce a moped or snowmobile registration certificate upon demand for inspection by law enforcement;
Operation of a snowmobile with a lost, mutilated, or illegible certificate;
Failure to secure a snowmobile trail permit or attach the permit sticker to the vehicle; and
On-road operation of any unregistered vehicle.
The maximum penalty for each violation currently includes both imprisonment and a fine. The reclassification would create a maximum penalty of a $150 civil fine.
The plan would also specify that a vehicle with a special registration for farm operations or transportation must be used exclusively for the registered purpose. A violation would be a civil infraction with a maximum fine of $150.
HB 4143, dealing with motor vehicle registration, and HB 4150, dealing with farm vehicle registration, would both require passage of an additional bill, HB 4153, to take effect. HB 4153 remains under review by the House Committee on Judiciary.
HBs 4141-4143 and 4150 now advance to the Senate for its consideration.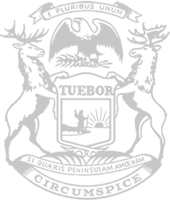 © 2009 - 2021 Michigan House Republicans. All Rights Reserved.
This site is protected by reCAPTCHA and the Google Privacy Policy and Terms of Service apply.