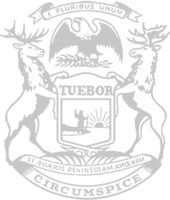 Rep. Calley, COVID-19 committee share residents' concerns with UIA, DHHS leaders
Fraudulent benefit payments, scope of health orders focus of panel's hearings
Joint Select Committee on the COVID-19 Pandemic member Julie Calley, of Portland, this week heard testimony from key members of Gov. Gretchen Whitmer's administration as COVID-19 and orders issued in response continue to impact lives and livelihoods throughout the state.
On Tuesday, acting Unemployment Insurance Agency Director Liza Estlund Olson spoke on the agency's progress, current plans of action for handling claims and best practices for the future. Wide-ranging shutdown orders in response to COVID-19 have forced millions of Michigan residents to seek needed unemployment benefits since earlier this year – overwhelming the agency and leaving people without payments for weeks and months.
"Once approved for payment, those claimants are often forced to wait an additional four to five weeks for supervisory review prior to the funds being released," said Calley. "The backlog of cases was revealed to be at 85,000, with deserving Michiganders trapped in a filter designed to detect fraud. We must do better for the residents who are facing these extraordinary and distressing delays."
Fraud was also an issue the agency struggled with as claims ramped up. An outside review of the UIA conducted by Deloitte recently revealed the agency's decisions regarding personnel, technology and response strategy were responsible for Michigan being more vulnerable to fraud. These decisions included disabling fraud detection tools and reassigning fraud investigation personnel. The Department of Labor and Economic Opportunity estimated in June that losses from fraudulent claims will be in the hundreds of millions of dollars.
The fraud has also had an impact on the UIA's trust fund. The hearing revealed the fund for unemployment benefit payouts – which was once over $4 billion before COVID-19 began impacting the state – had fallen under $1 billion.
"The decline in this fund's balance has clearly been accelerated by fraud," Calley said. "And the burden will go to small businesses – who have already been shut down or forced to lay off workers through executive orders and health directives – as they are directly charged with replenishing the fund. This is unacceptable and doubly penalizing our local small businesses who have experienced unprecedented hardship."
On Wednesday, the committee further discussed current health orders that have shut down sectors of Michigan's economy and left people unemployed once again. Department of Health and Human Service Director Robert Gordon took questions on the directive that temporarily closed indoor dining services and entertainment venues and suspended in-person instruction at high schools and colleges – as well as what went into those decisions.
"The director disclosed that the decision to end the 'pause' will be based on data, but he declined to set specific goals," Calley said. "I continue to encourage the department to establish specific expectations which will bring more transparency to the process of mandated closures and re-openings. It's important that we understand the metrics for success, as it will spur public participation. Other states have set goals based on case numbers, positivity rates, testing availability, and hospital capacity. I strongly encourage our governor and the state health department to do the same."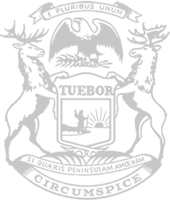 © 2009 - 2021 Michigan House Republicans. All Rights Reserved.
This site is protected by reCAPTCHA and the Google Privacy Policy and Terms of Service apply.