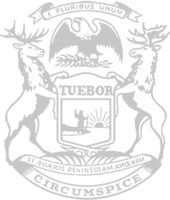 Rep. Borton reacts to governor's budget plan
RELEASE
|
February 11, 2021
House Appropriations Committee member Ken Borton, of Gaylord, today issued the following statement after Gov. Gretchen Whitmer presented her budget plan for the upcoming fiscal year:
"As a member of the Legislature and a representative of people throughout northern Michigan, I look forward to reviewing the governor's recommended budget in detail. I will take concerns I hear to the table and I am optimistic that we can craft the best way forward for Michigan workers and families.
"This has truly been an unprecedented year. It's important to note as we approach this process that state tax revenues are in decline. This has been due in large part to Gov. Whitmer shutting down large portions of our state's economy in response to COVID-19. Our finances have been propped up by artificial and temporary federal COVID relief, and that faucet will not be on forever.
"So as we work through the budget process and put our state in a position to succeed, we must work to fully re-open our economy. The resumption of livelihoods is the linchpin to prosperity. We must also focus on investment in key areas like our roads and schools. I am eager to get started on this process."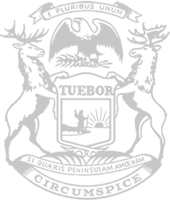 © 2009 - 2021 Michigan House Republicans. All Rights Reserved.
This site is protected by reCAPTCHA and the Google Privacy Policy and Terms of Service apply.