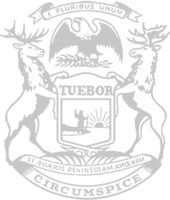 Rep. Borton: Protecting lives, livelihoods must be focus of COVID-19 approach going forward
State Rep. Ken Borton, of Gaylord, issued the following statement after Gov. Gretchen Whitmer issued her 2021 State of the State address Wednesday night from the state Capitol building in Lansing:
"Governor Whitmer said we must fix the damn road ahead and get our state back on track. But it's difficult to start the cement mixer to build a new road when both hands are on the jackhammer tearing the road apart.
"The jackhammer in this instance has been the pen sitting on her desk for the last several months. She's used it to hurt families, restrict the development of our kids, shut down local businesses and send hardworking people into despair and looking for unemployment benefits from an overwhelmed system mired in delays and dysfunction.
"The governor has been ripping apart the potential road to recovery, not paving it.
"She herself has shown an inability to walk and chew gum at the same time while addressing COVID-19, simply shutting down small businesses instead of developing ways to sustain them and keep them safely open.
"The virus has claimed loved ones across Michigan. It has been truly heartbreaking and we must work to keep people – especially our most vulnerable – safe in the days ahead. And at the same time, we must reopen our state's economy and work to protect livelihoods. That is the common ground we desperately need."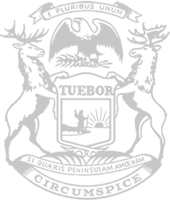 © 2009 - 2021 Michigan House Republicans. All Rights Reserved.
This site is protected by reCAPTCHA and the Google Privacy Policy and Terms of Service apply.