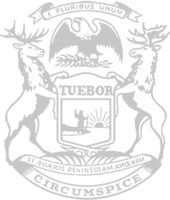 Rep. Borton: Governor's two-week dine-in ban extension may be two weeks' notice for restaurants, workers barely hanging on
Extension means earliest restaurants can offer in-person dining is Feb. 1
State Rep. Ken Borton today criticized Gov. Gretchen Whitmer after she announced the current ban on indoor dining in Michigan would be extended to Feb. 1.
This week, Borton supported legislative efforts dubbing Jan. 16 as "Dine-In Day" in Michigan – encouraging people to safely support local restaurants as an emergency health order banning indoor dining was set to expire that day.
"The governor has once again unilaterally told small-business owners and workers that their livelihoods are not important and they will have to wait at least two more weeks," said Borton, of Gaylord. "I am not downplaying the need to keep people safe. It's vitally important during a pandemic. But the governor isn't balancing lives and livelihoods when making decisions, and decisions like these have had devastating consequences on Main Street in communities across our state. And they will continue to do so."
Michigan has roughly 16,500 eating and drinking establishments and employ more than 447,000 people.
Borton recently began his first term in the Michigan House representing people in the 105th District, which encompasses Antrim, Charlevoix, Montmorency, Oscoda and Otsego counties.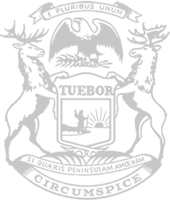 © 2009 - 2021 Michigan House Republicans. All Rights Reserved.
This site is protected by reCAPTCHA and the Google Privacy Policy and Terms of Service apply.